2020 TechGirls Virtual Camp
While the global pandemic, kept us physically apart, the 2020 TechGirls built friendships and explored youth leadership with 62 TechGirls from 12 different countries and many times zones!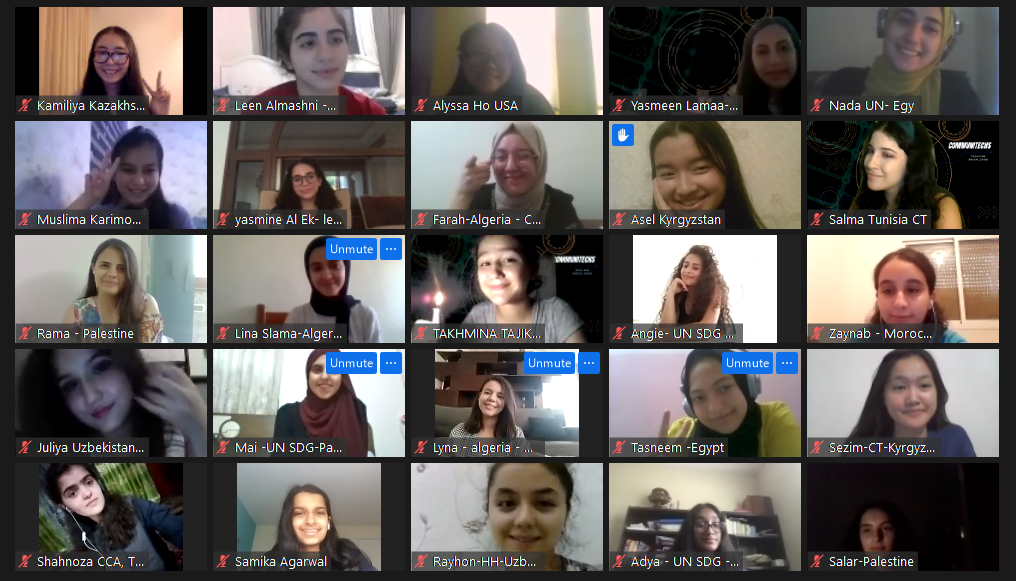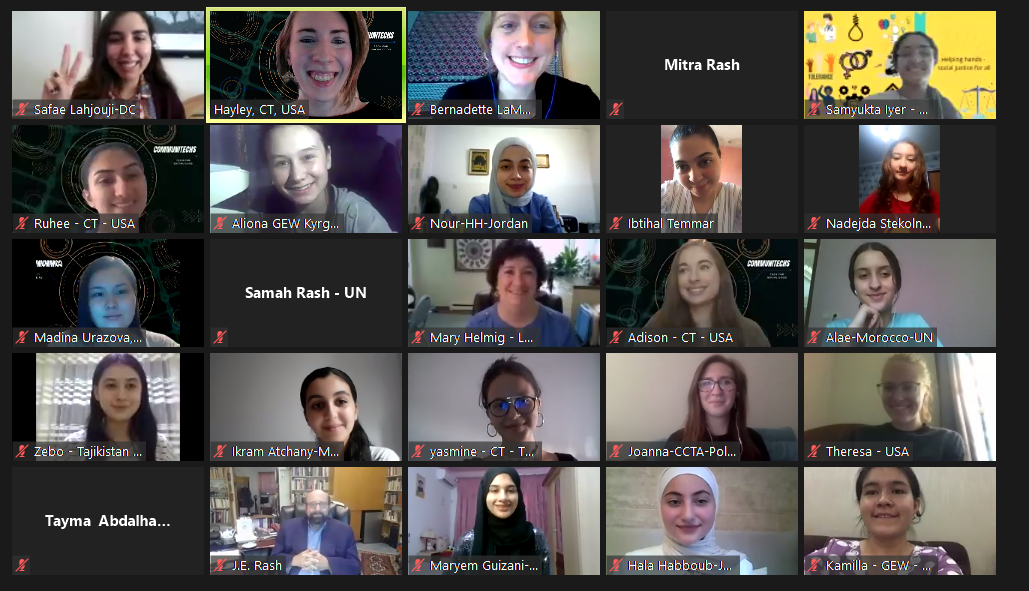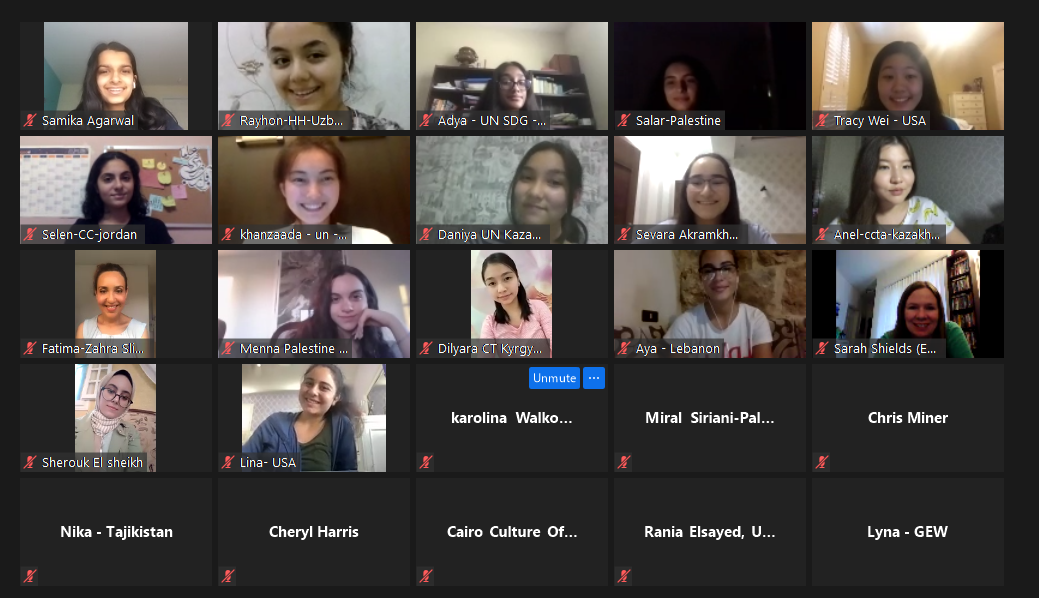 August 2020
TechGirls accomplished a great deal in a unique virtual space.
Made friends from across the globe: Shared stories, art, recipes, and dreams in a safe secure setting
Built important cross-cultural communication skills: Learned how to listen, ask questions, share perspectives and discover shared values.
Developed leadership skills: Working in small groups (Pathways) with global peers and experts to address the Sustainable Development Goals.

Crossing Cultures through the Arts - TechGirls embarked on a journey to think like an artist and find works depicting solidarity in their communities - Check out their work!
Global Earth Warriors - tackling formidable problems, these brave youths committed themselves personally by educating others, advocating for policy change and acting locally to effect global change. See their action plans!
(You)Nited Nations and the Sustainable Development Goals in Action - youths discovered how the SDGs can be achieved by creating personal mission statements. Check out their website and their inspiring commitment to the SDGs.

Final Celebration : The TechGirls became a family of friends with a shared sense of purpose
"This experience and everyone involved in this program shaped my personality and my vision of the world, it widened my thoughts and made me a true dreamer. I'm no longer afraid to speak up and dream and work and pursue my dream. I found an extraordinary amount of support and inspiration from you all and I can't express how much gratitude I have to being here." Ibtihal from Algeria
We at Legacy International are excited to be planning closely with the U.S. Department of State to bring the 2020 TechGirls, along with a 2021 TechGirls cohort, to the United States next summer in 2021 if the global health situation stabilizes and travel restrictions ease. The TechGirls 2021 application will open in November.