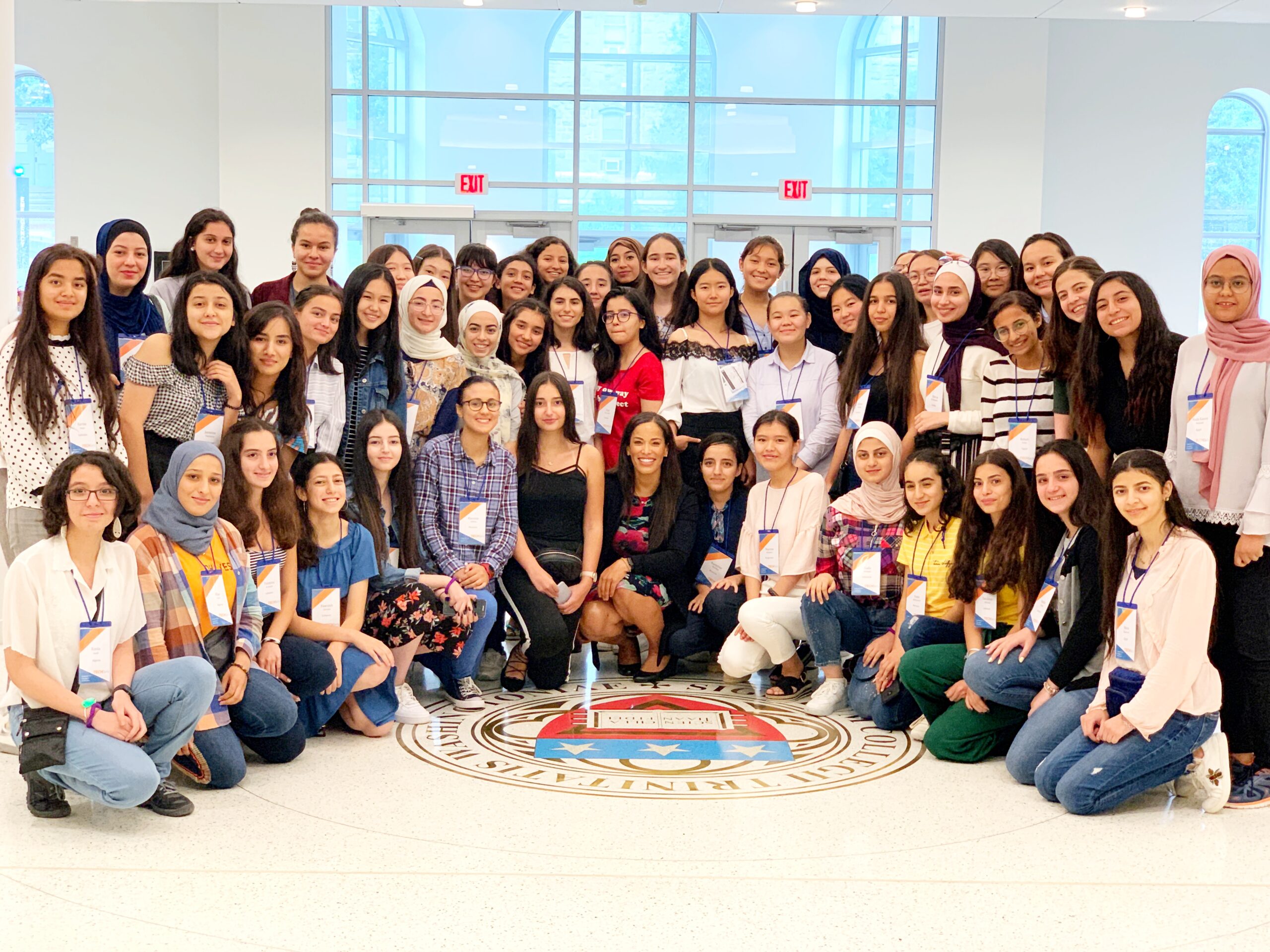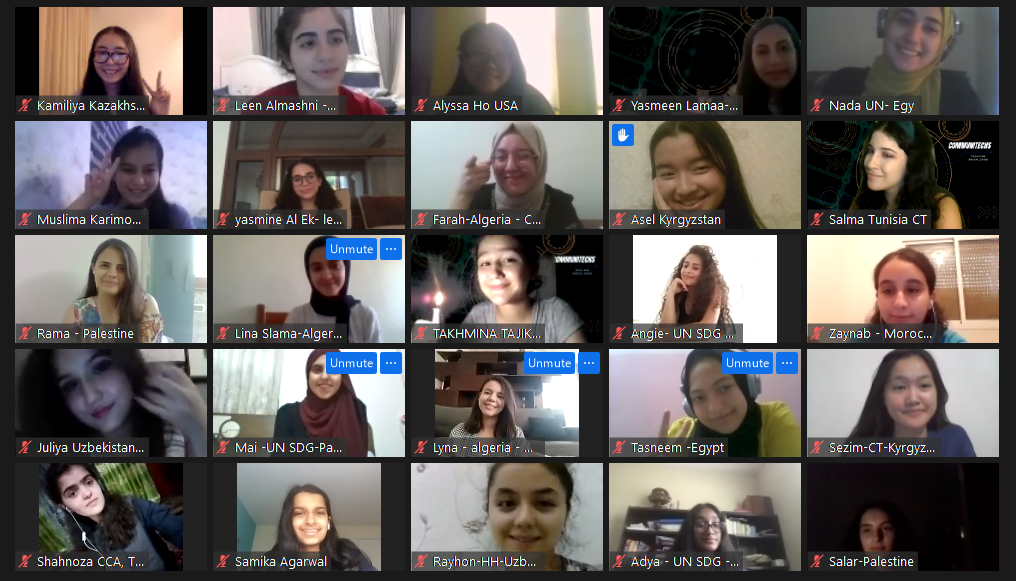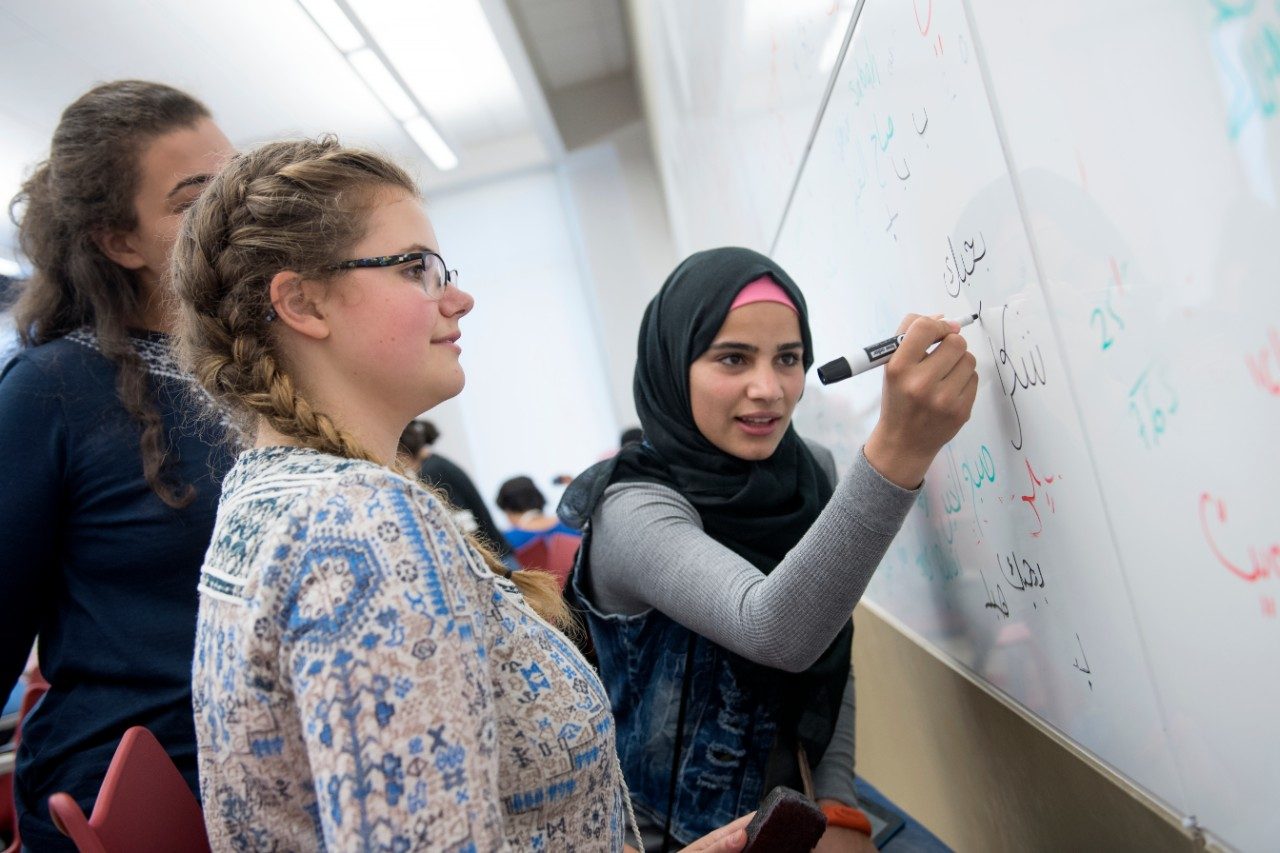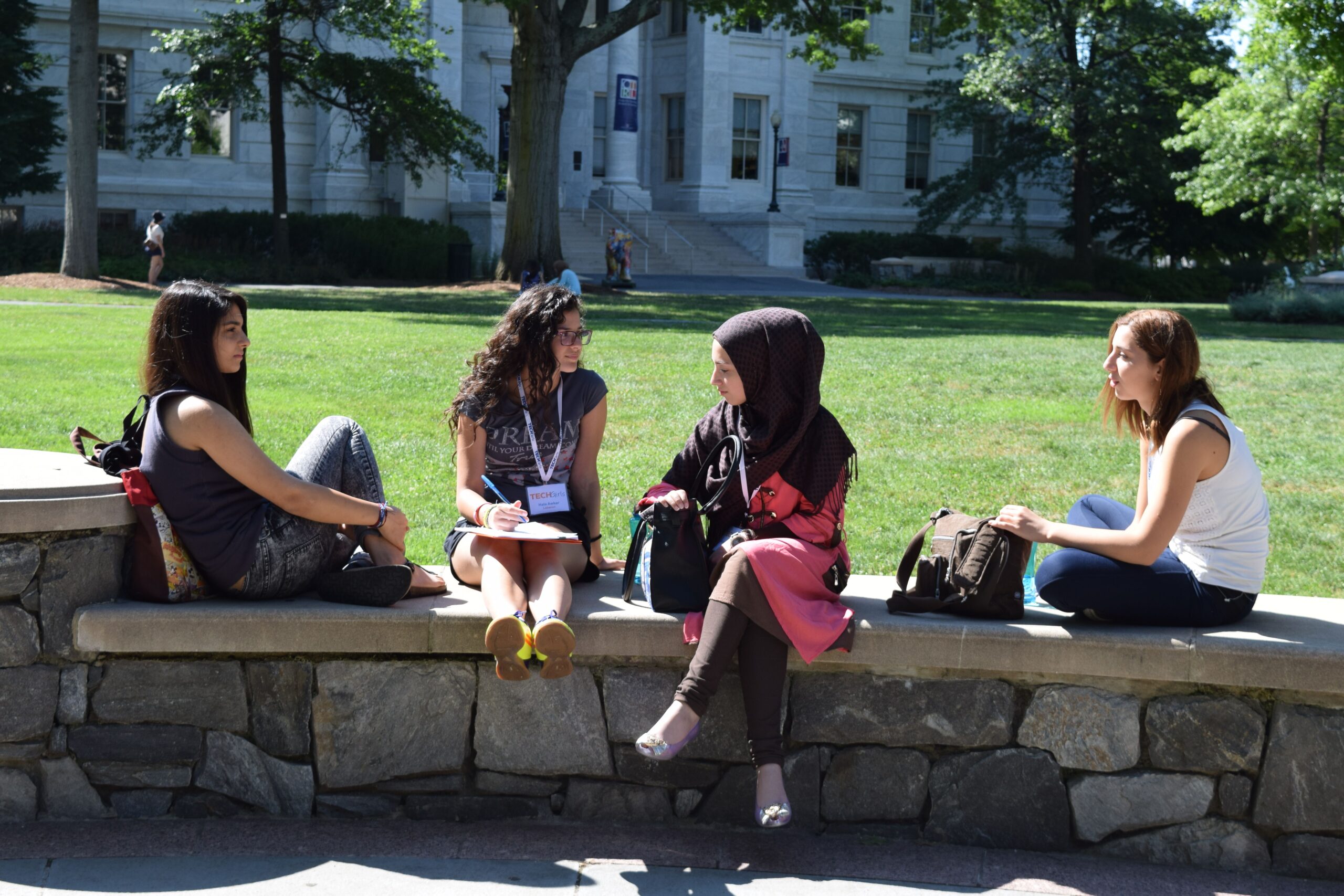 What is TechGirls?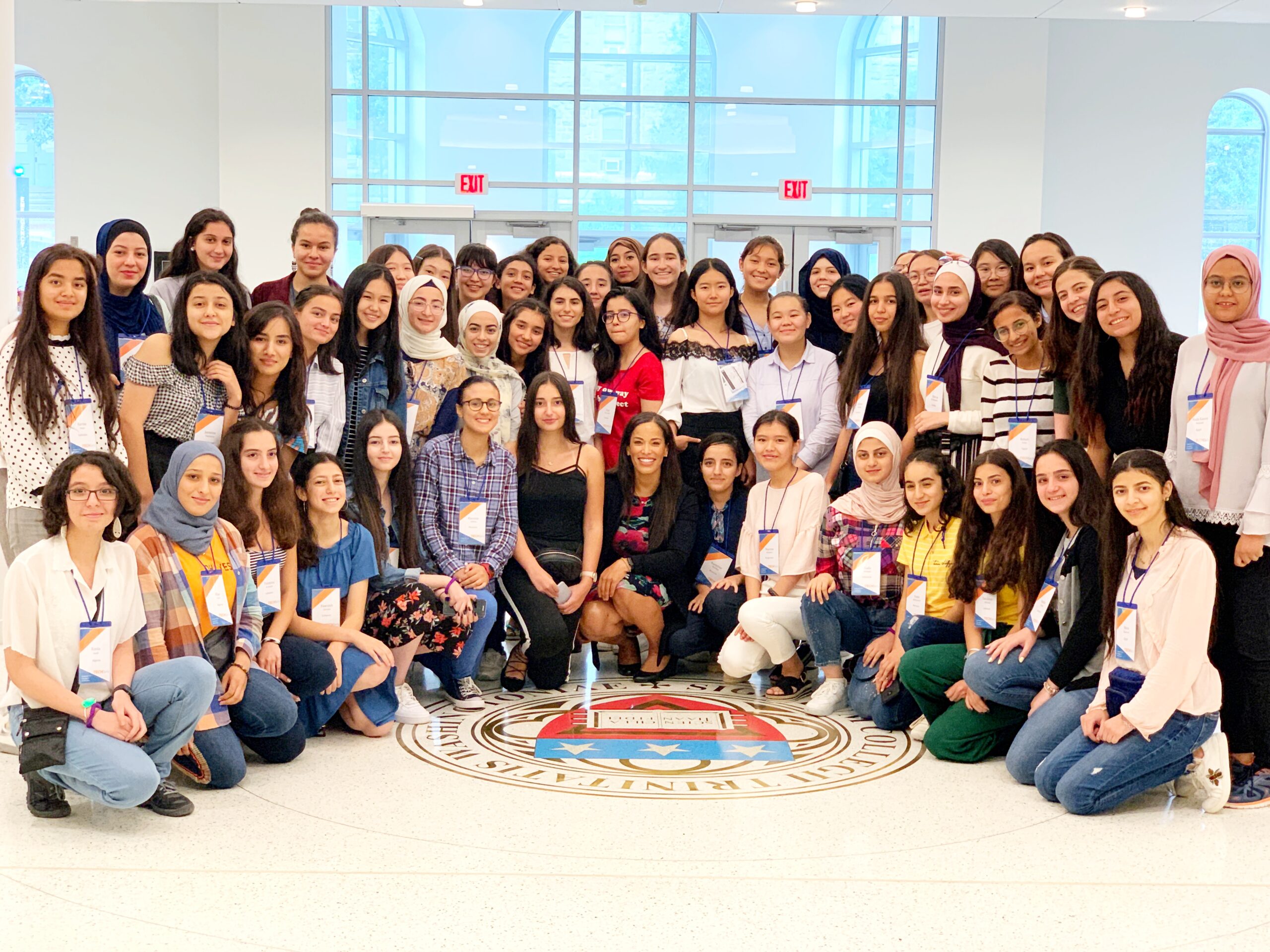 2021 - Virtual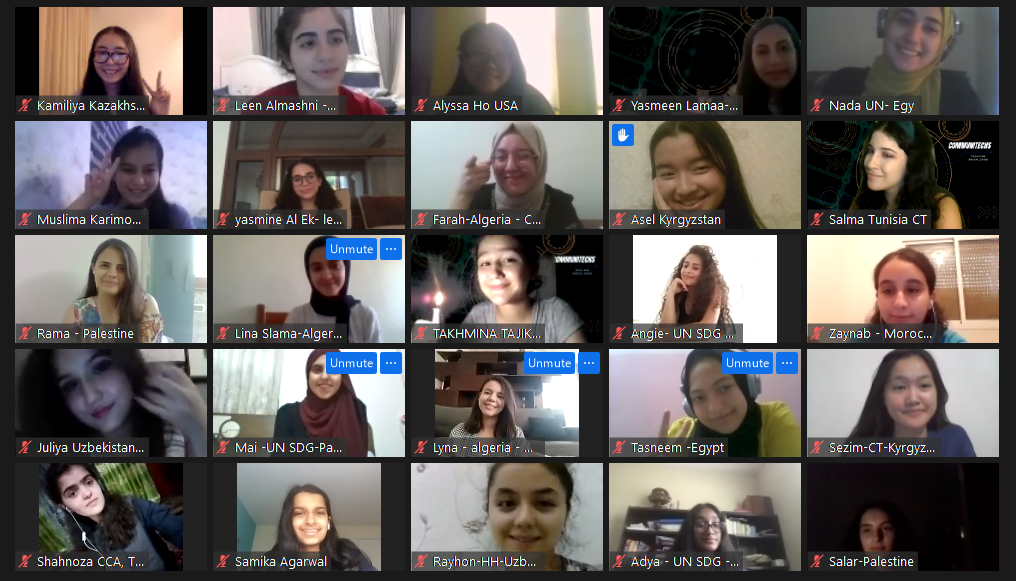 STEM Training
Tech Training & STEM Careers

Building Skills
Building a new generation of Global STEM Leaders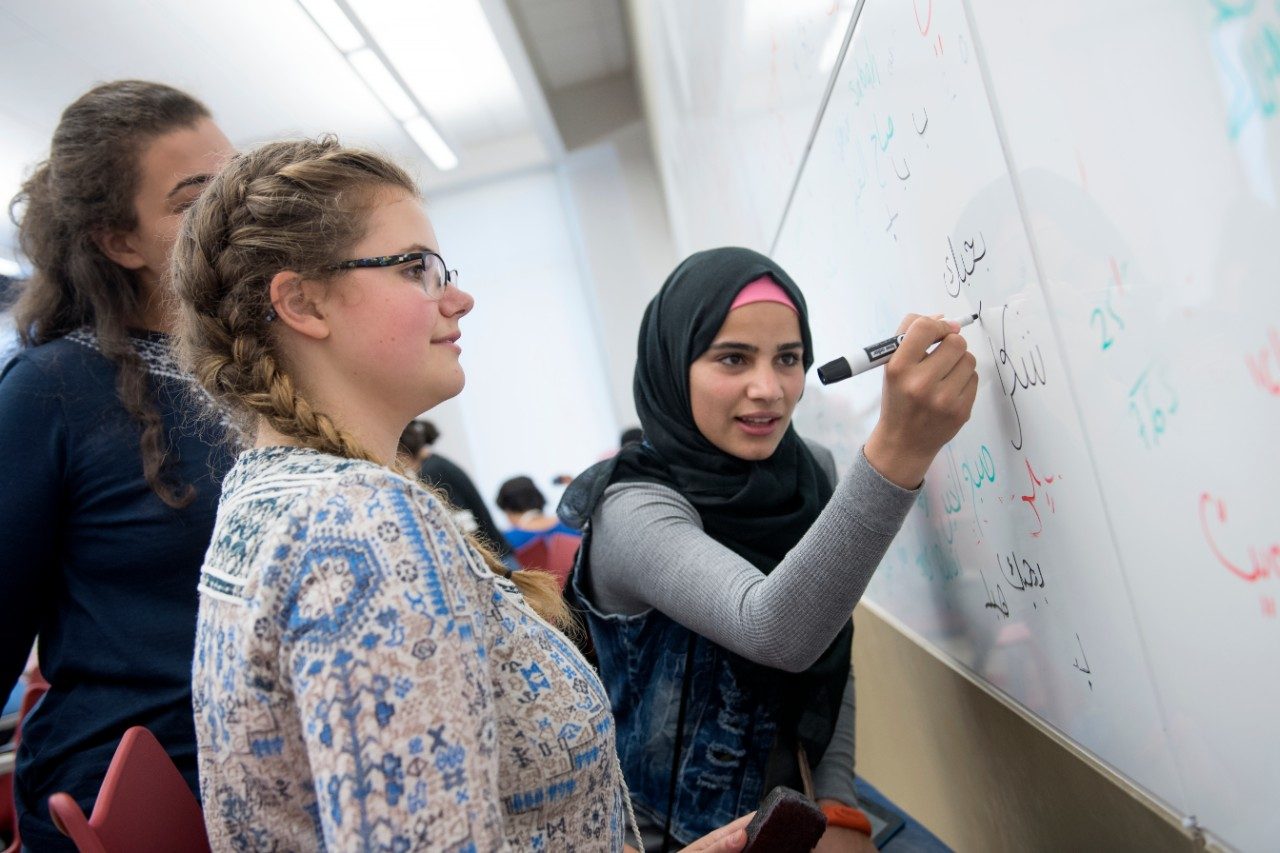 Cultural Exchange
Building bridges through time with host families, service projects, job shadow days, touring and more!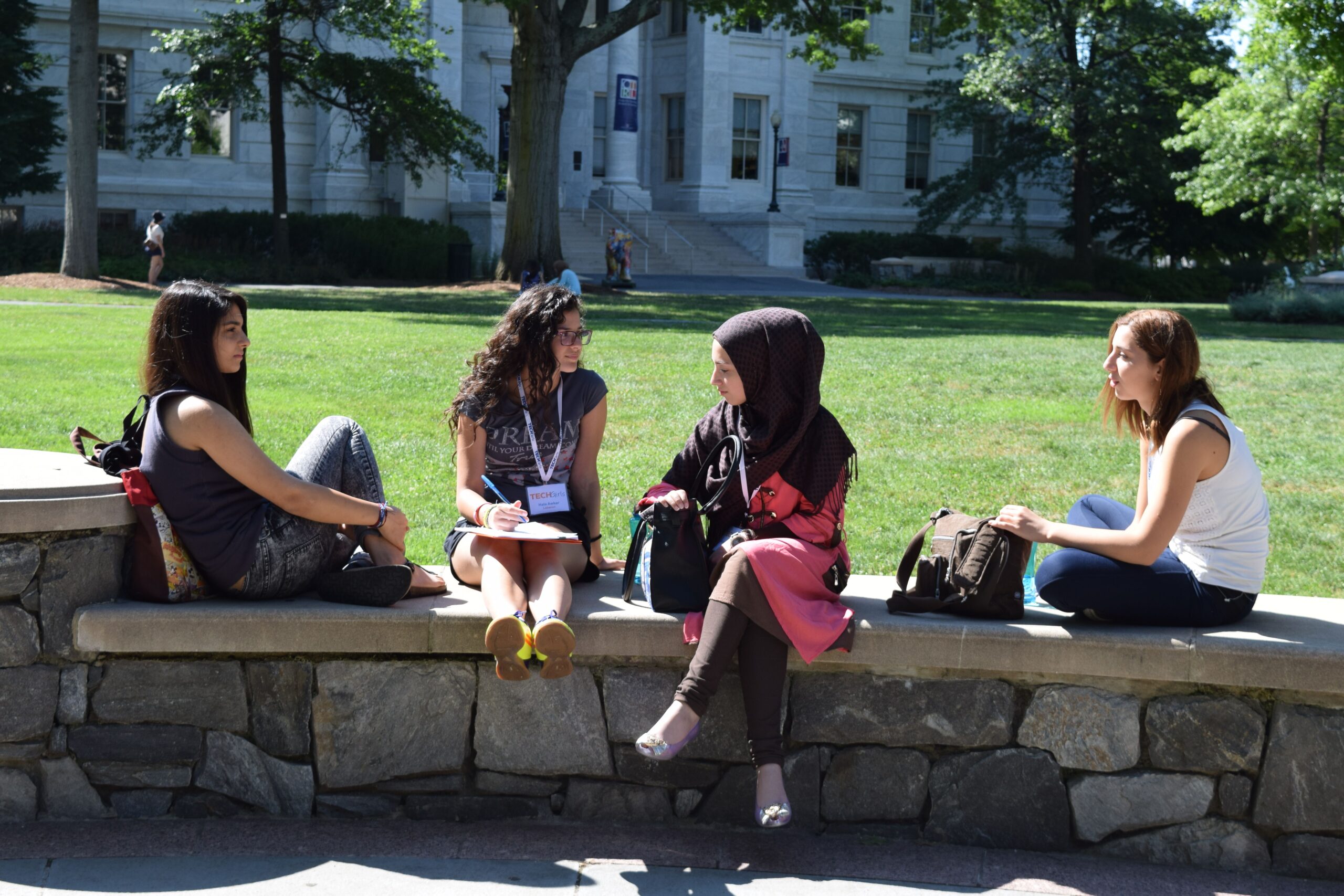 TechGirls is an international summer exchange program designed to empower and inspire young women from around the world to pursue careers in science and technology.
In 2023, the program will support 111 young women from 35 participating countries/territories and 15 U.S. peers in a dynamic four week U.S.- based experience with a 7-month mentoring program (including pre- and post-exchange).
Since 2012, TechGirls has trained and mentored 528 teenage girls (ages 15-17). The program began supporting girls from the Middle East and North Africa (Algeria, Egypt, Jordan, Lebanon, Libya, Morocco, Palestinian Territories, Tunisia, and Yemen). In 2019, the program expanded to include young women from Central Asia (Kazakhstan, Kyrgyzstan, Tajikistan and Uzbekistan). In 2022, the program underwent a global expansion to begin serving girls in six world regions (Western Hemisphere, Sub-Saharan Africa, Europe and Eurasia, East Asia Pacific, Middle East and North Africa, and South and Central Asia).
The core of theTechGirls program is a 25-day experience in the United States in partnership with Virginia Tech University. Participants will engage in an interactive technology and computer camp, then travel to one of the following cities (Austin, Chicago, Cincinnati, Denver, Detroit, or Seattle) for community and career exploration. The TechGirls programming yields a multiplier effect as participants return home to conduct community based projects with 7 months of mentorship.
This is a program of the U.S. Department of State, Bureau of Educational and Cultural Affairs.
"We enjoyed meeting intelligent and charming young women from the Middle East."
Karen, VA, host family
"We have met some wonderful girls, and even travelled to their countries to meet their families."
Skip, VA, host family
The job shadow experience "enabled [TechGirls] to visualize a future with great potential."
Amy, DC, job shadow host
"I realized how fundamentally similar we all were despite coming from different cultural backgrounds."
Isabelle, CA, US ambassador
"I really enjoyed learning more about different cultures and meeting the girls. They were smart, well spoken, and inspired me to work harder."
Elizabeth, NY, US Youth ambassador
"Through the TechGirls experience, I was able to expand my knowledge of fields like cybersecurity and Java game development. TechGirls opened my eyes to STEM education in other countries."
Kavi, USA
"Cyber security classes were very important for me because thanks to our professor, I made the decision to choose cyber security for my future education in university."
Rukhia, Kazakhstan
"TechGirls was a life changing experience. It made me want to become a better person and a braver woman in the future. "
Rania, Algeria
Aynura, TechGirls 2021, Uzbekistan The district where I live is small, on the edge. Life here was smooth.
Alae, TechGirls 2020, Morocco Dreams do come true! I can't believe that I am now part of the TechGirls alumni network.
Nada, TechGirls 2020, Egypt TechGirls is an essential milestone in my understanding of how global citizenship works.