International Women's Day – TechGirls as Leaders Achieving an Equal Future!
In honor of International Women's Day on March 8, 2021 and Women's History Month for the month of March we celebrate TechGirls alumnae who have utilized their STEM and leadership skills to support their local communities. UN Women announced the theme for International Women's Day as, "Women in leadership: Achieving an equal future in a COVID-19 world." TechGirls exemplify this theme through their efforts to shape a more equal future as well as support in the midst of the COVID-19 pandemic. They are providing support and innovation directly to medical professionals, conducting peer education programs and serving those in need. Here are some of the many inspiring actions being taken by alumnae around the globe:
Saja, Libya, TechGirl 2013 graduated last year from university and then joined the International Organization for Migration (IOM) and United Nations High Commission for Refugees (UNHCR) Libya. During the initial stages of COVID, she volunteered as one of the critical staff members at IOM still reporting to the office in order to continue life saving activities for migrants. She was working on the front lines of the protection unit, identifying vulnerabilities and providing tangible assistance for migrants in need. In May of 2020, she began with UNHCR in the refugee status determination unit, also as critical staff reporting daily to the office when most other units were on a rotational basis.
"My work here includes interviewing and offering recommendations on determining refugee status which is the first step for eligible asylum seekers in seeking durable solutions which include life saving humanitarian evacuation and resettlement out of Libya. I remain in this post today, fulfilling my responsibilities and duties in addition to raising awareness among asylum seekers and refugee communities on Covid prevention measures while also taking all precautionary measures to protect myself.
It is rather difficult working in this field, in the unstable environment Libya remains in until today. In addition to the Covid context which has further complicated our work. But nevertheless, work goes on and we are very proud that we remain able to provide people. Of concern these life changing and life saving services in the midst of all other complications."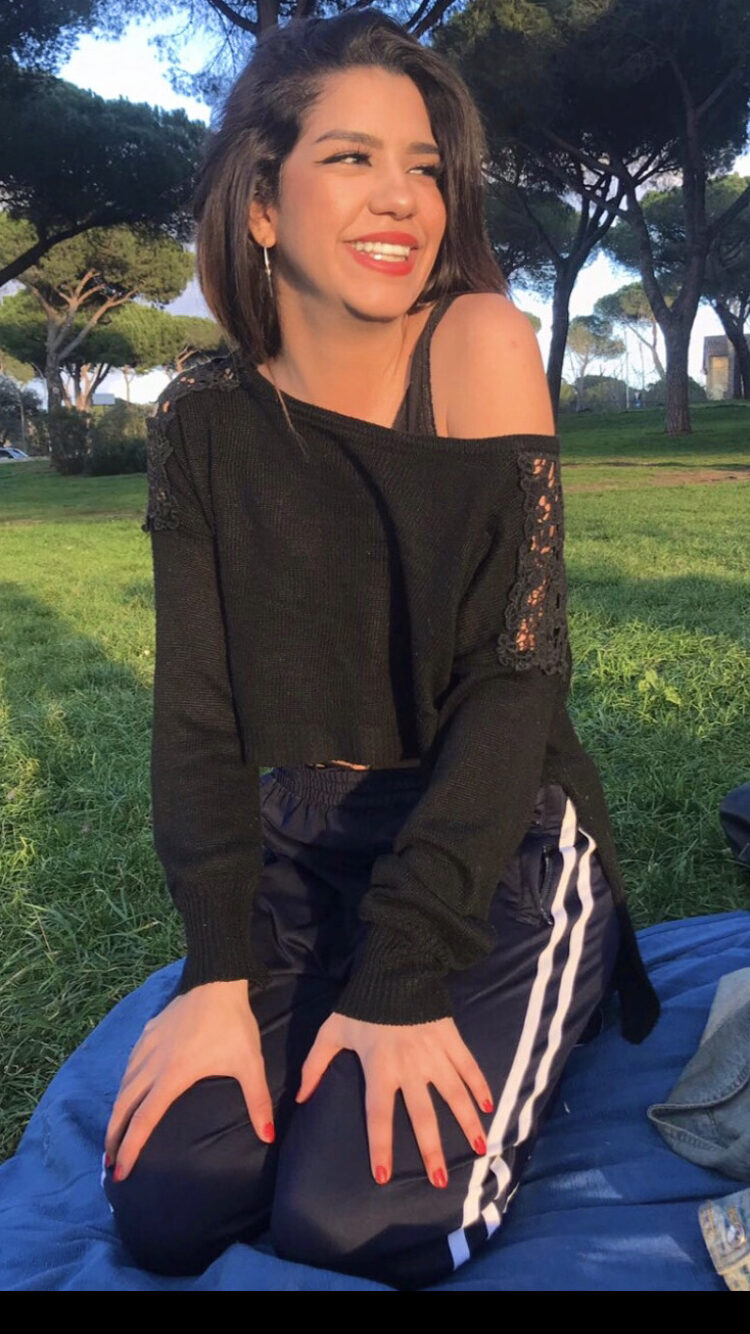 Sadiya, Uzbekistan, TechGirl 2019 has remained active in her community and worked to develop her leadership and global citizenship skills to give back to her community. She recently participated in Technovation girls Fergana valley and also received a certificate and prize from the United Nations Development Program (UNDP). She continued her TechGirls community based project "UzTechGirls" by expanding it to be a STEM School program and conducted virtual technology courses to girls from all over the world last fall.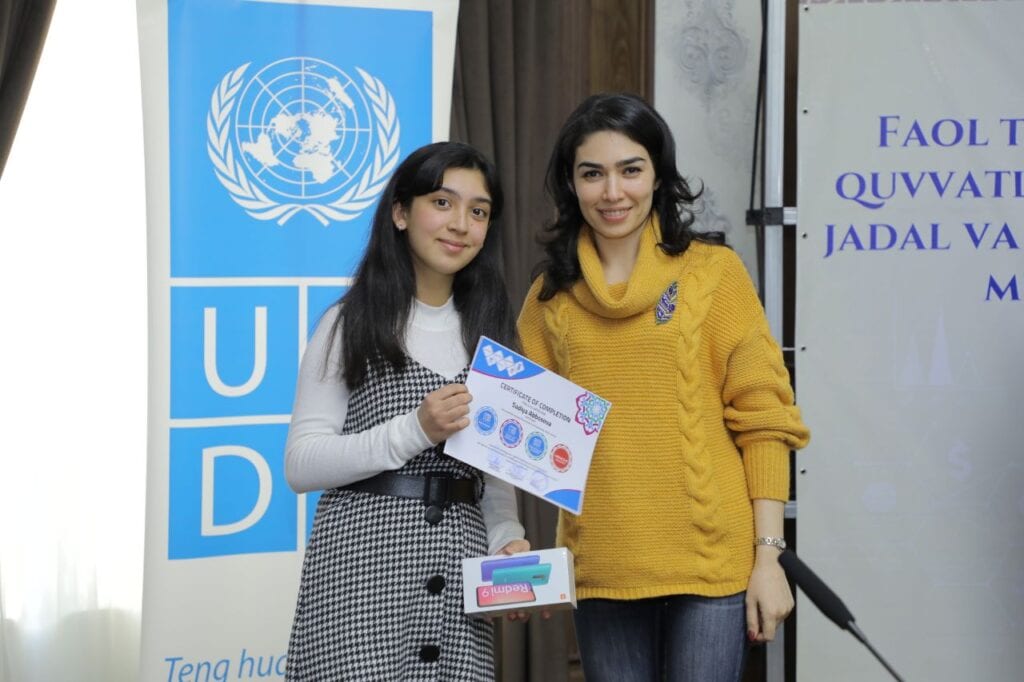 Isabelle, USA, TechGirl 2016 has been committed to using her tech skill to support her community during the COVID-19 pandemic. She launched QueuePals, a startup focused on improving patient safety and mitigating the risk of infection in medical waiting rooms. QueuePals empowers care providers to eliminate physical waiting rooms and streamline their patient check-in process through a text-based appointment management system. She and her team have piloted in two medical clinics so far and are backed by Schmidt Futures and Coding It Forward through the First Act Fund.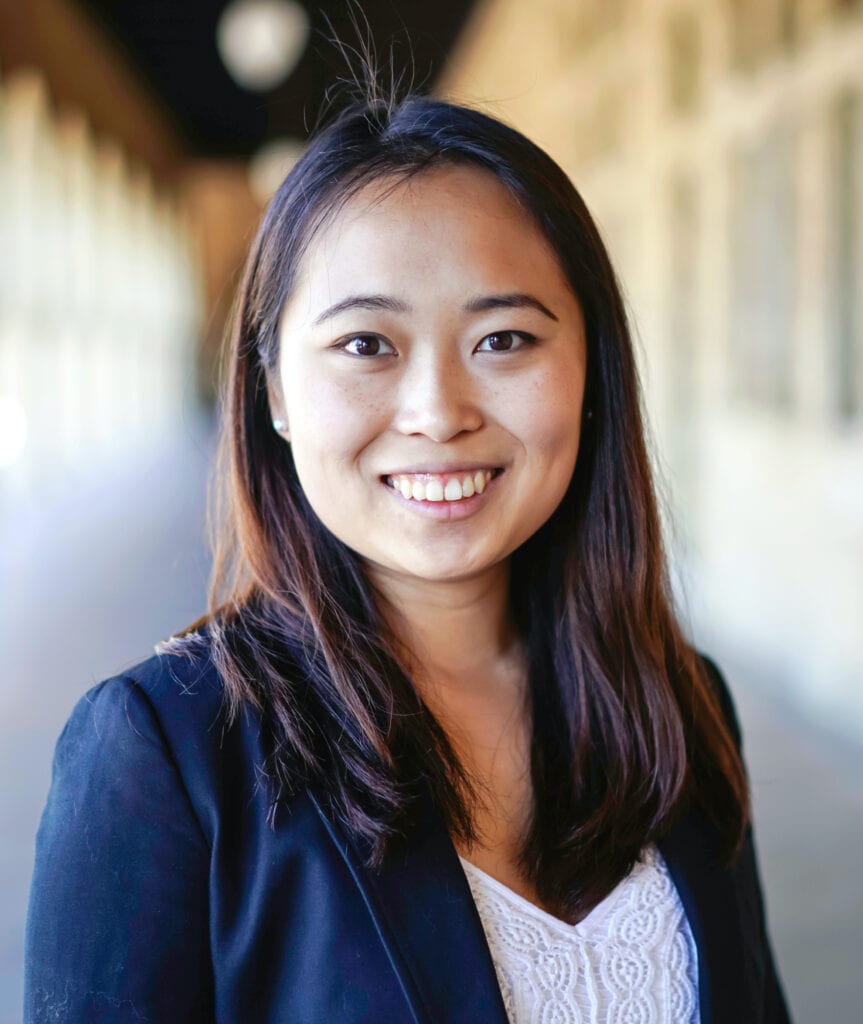 Farida, Egypt, TechGirl 2016 spearheaded her own startup in 2020 with inspiration from her TechGirls program experience. In 2016, she participated in a job shadowing experience with NPR and since returning to Egypt she has been trying to promote this experience and idea in Egypt. In 2020 she was able to launch In My Shoes, the first Job Shadowing initiative of its kind in Egypt that allows youth to shadow a company in Egypt to gain experience in the workforce despite limitations with the pandemic.
Ruhee, USA, TechGirl 2020 organized her school's first hackathon virtually as the manager of Franklin High School Computer Science Club with her club members. As their computer science program and curriculum are relatively new to the township, they recognized the potential for a hackathon to get people engaged in STEM. The hackathon theme was Reinventing Life During A Pandemic with the tracks of education, health, and social environment. More information about the hackathon at fhshacks.com.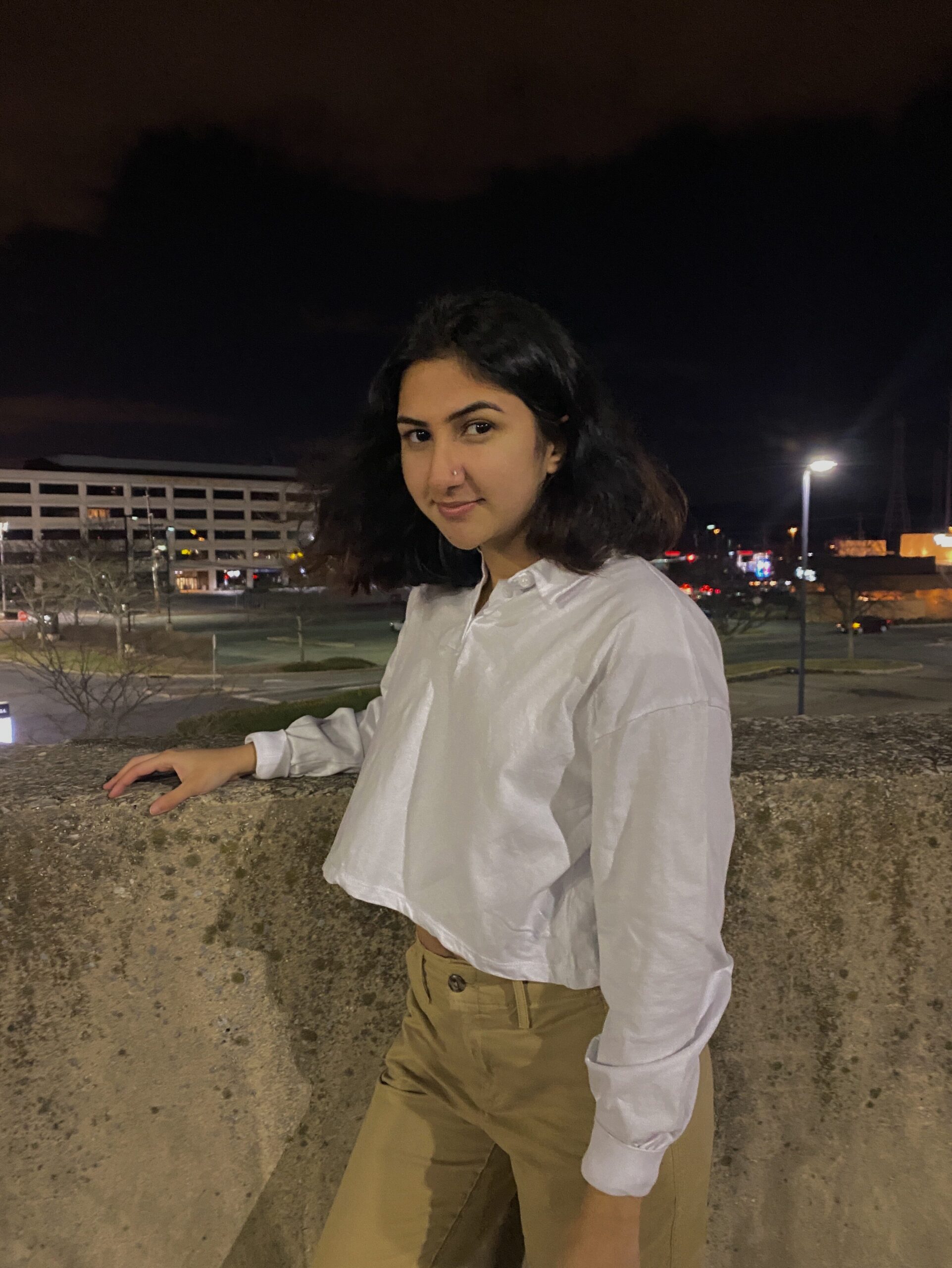 Lina, Tunisia, TechGirl 2017 as a member of the community of ELSPACE Social Innovation Hub in Tunisia, helped make face shields using 3D printers at their FabLabs for doctors' protection during the lockdown. She also participated in a competition with a few friends at her university to create a website to help Tunisia's doctors and officers when it comes to COVID-19 calls, information, and help requests from patients. Their project was so successful they presented their work to the Ministry of Health and the Tunisian government. In addition, she has been committed to combating the mental health challenges that have risen as a result of COVID:
"I along with three of my friends launched a social media campaign about ending the mental health stigma and how our mental health is being affected by the lockdown. For that, I helped lead this movement within our community on Facebook and Instagram and created a safe space for all people to exchange their mental health challenges, their stories and advice without any judgement. And I can say that it had the success it deserves, seeing how people exchange feelings and help one another without even knowing them was the highlight of this work."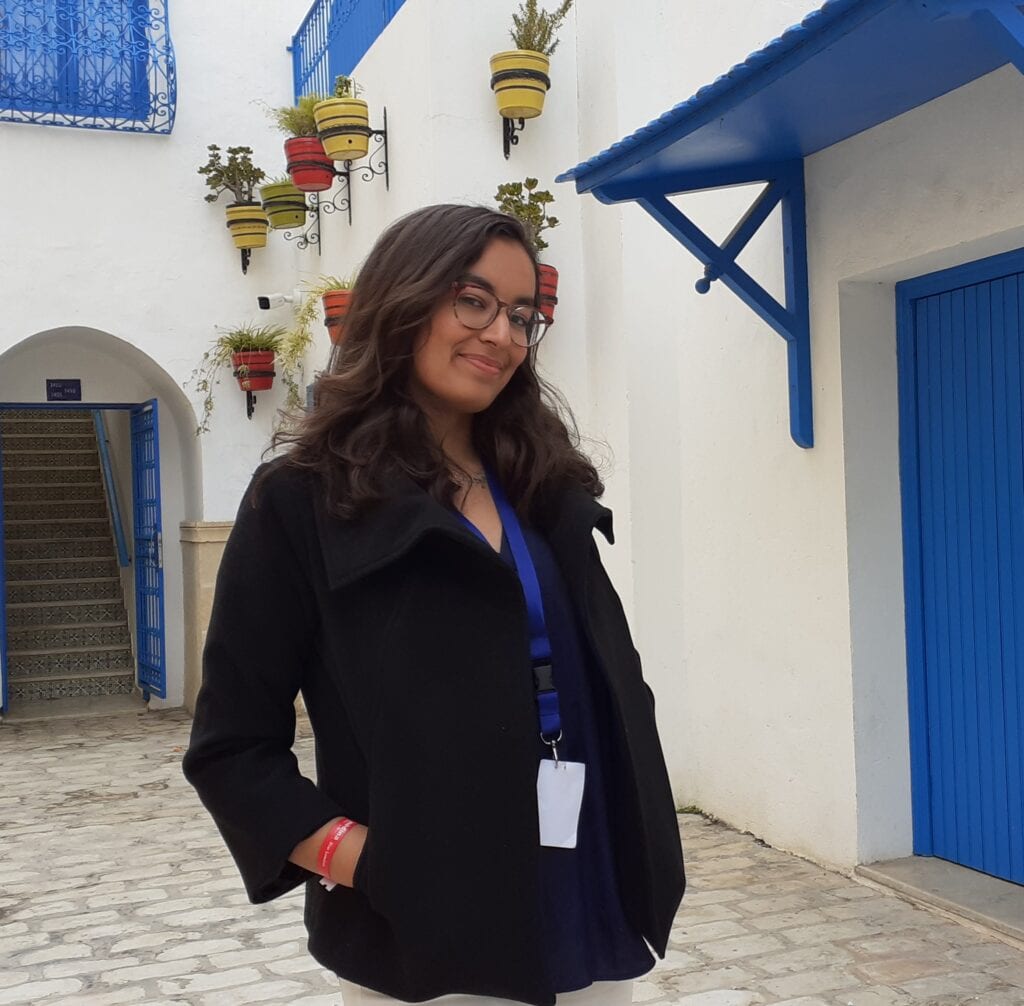 Ons, Tunisia, TechGirl 2017 volunteered to provide a two-month free and virtual Computer Science course for a group of students in her community to address the lack of learning opportunities in the pandemic due to the closure of schools in Tunisia. This course provided an introduction to the fast-growing field of technology and to implement the skills they learned during the training to complete computer science projects. She also addressed unemployment issues in Tunisia due to the spread of COVID-19 by launching a charity initiative with a group of her friends. They have collected funds and bought food supplies and delivered supplies for impoverished families in their local community.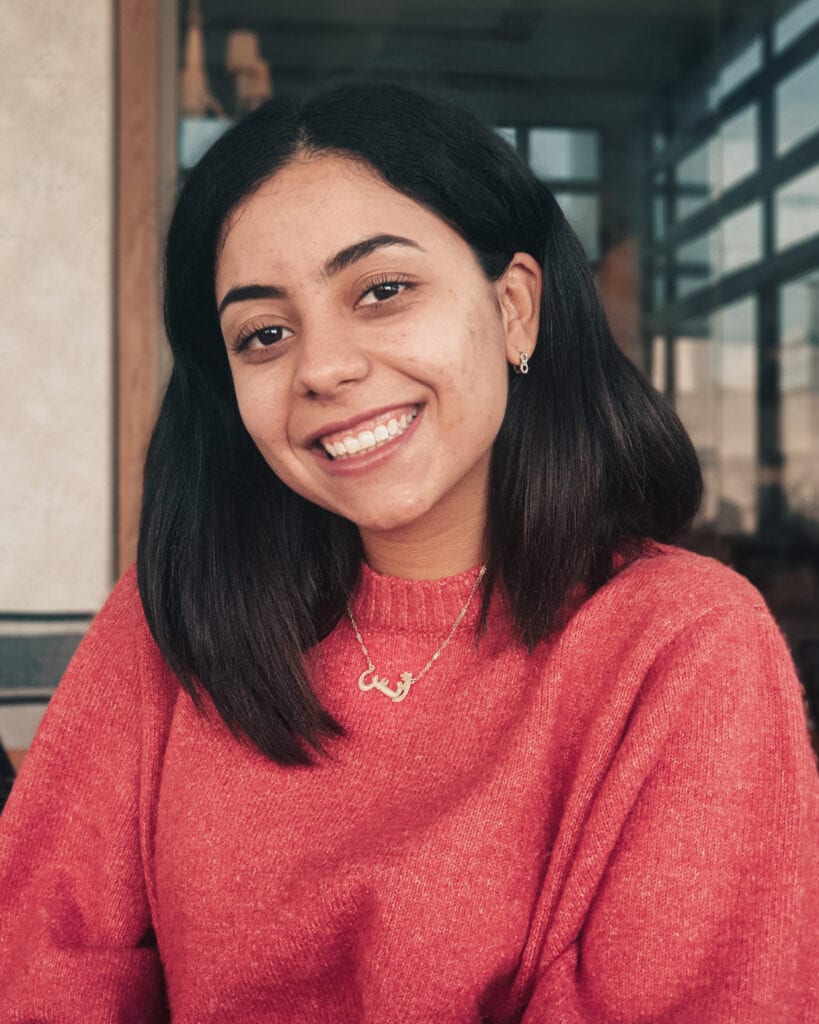 Emily, USA, TechGirl 2019 has been busy conducting research related to COVID-19 and recently published a paper she co-authored in the journal Data, on her work on using nature to halt the spread of the coronavirus pandemic guided the public health decisions of international policymakers along with the academic research of environmental scientists. The paper was an instruction manual to a database she created. After gathering a decade's worth of information on environmental conditions known for influencing the virulence of COVID-19 (i.e. temperature, humidity, and air quality), she uploaded these records onto global public servers. She received funding from the National Science Foundation, worked with doctoral students at George Mason University to run tests on the records she collected and received support from Directors at Harvard University's Center for Geographic Analysis to help provide the necessary software licenses to globally map the correlations between the pandemic and climate for major cities.